Papergirl Inspired Imagery from around the globe in sprocket sized posts…
PAPERGIRLS & BOYS #1 - action shots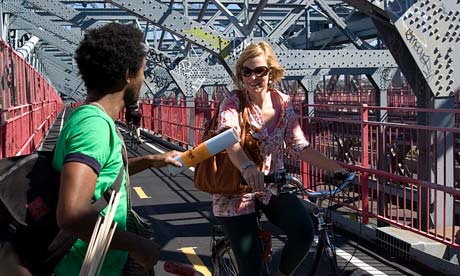 About
Papergirl consists of an exhibition, an urban action (the distribution of the rolls of art), a bicycle workshop and a party.

In short Papergirl is a philanthropic,
impulsive, and creative excercise that involves artists, bikes, the local community and volunteer papergirls and boys.

Oh and did we also mention...
It is a whole lot of fun!